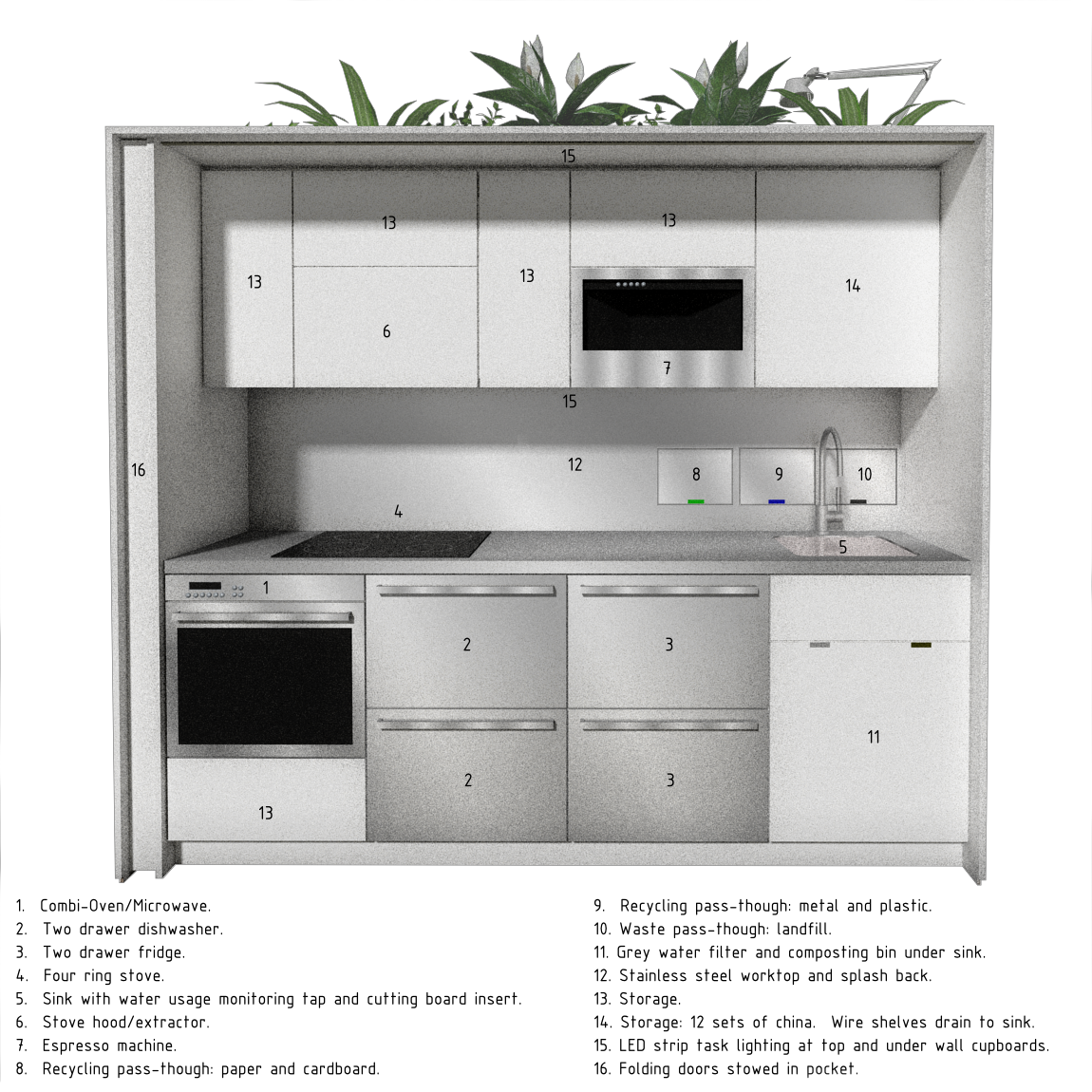 Apartment Cube
Apartment Cube is a modular, prefab system which can house all the trappings and services of a dwelling in a single unit of joinery – an elegant, sustainable, compact living solution. It even contains integrated planters with automatic irrigation.
Replicable, mass-producible, digitally fabricatable, and adaptable, the product can be used for both new-build and renovation projects. It can be generous and full featured, or tiny and affordable, just pick the modules you want. Simple. And when you don't need it in the space any more, disassemble it and install it somewhere else.
The design shown here is the original 2.4m x 3.2m x 2.2m tall cuboid, designed for use in a 39sqm NYC apartment. If you are interested in getting your own Apartment Cube, please get in touch to discuss your requirements.
Role: Designer & distributor.
Isometric view of the kitchen/living and bedroom sides
Isometric view of the entrance and bathroom sides